I have been working with a friend who is a educational technology researcher — and we've been exploring how to structure activities for parents and kids to learn design thinking + build creative confidence together.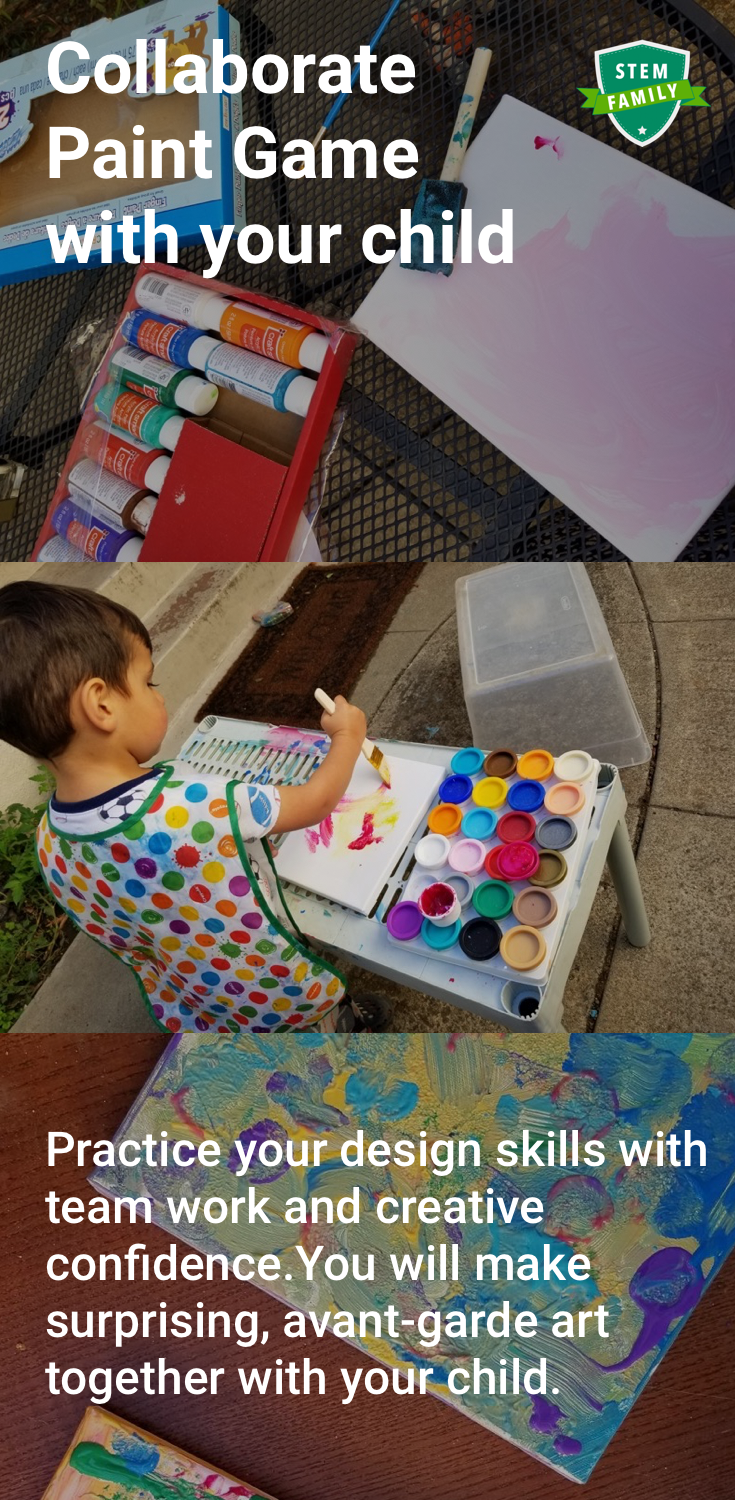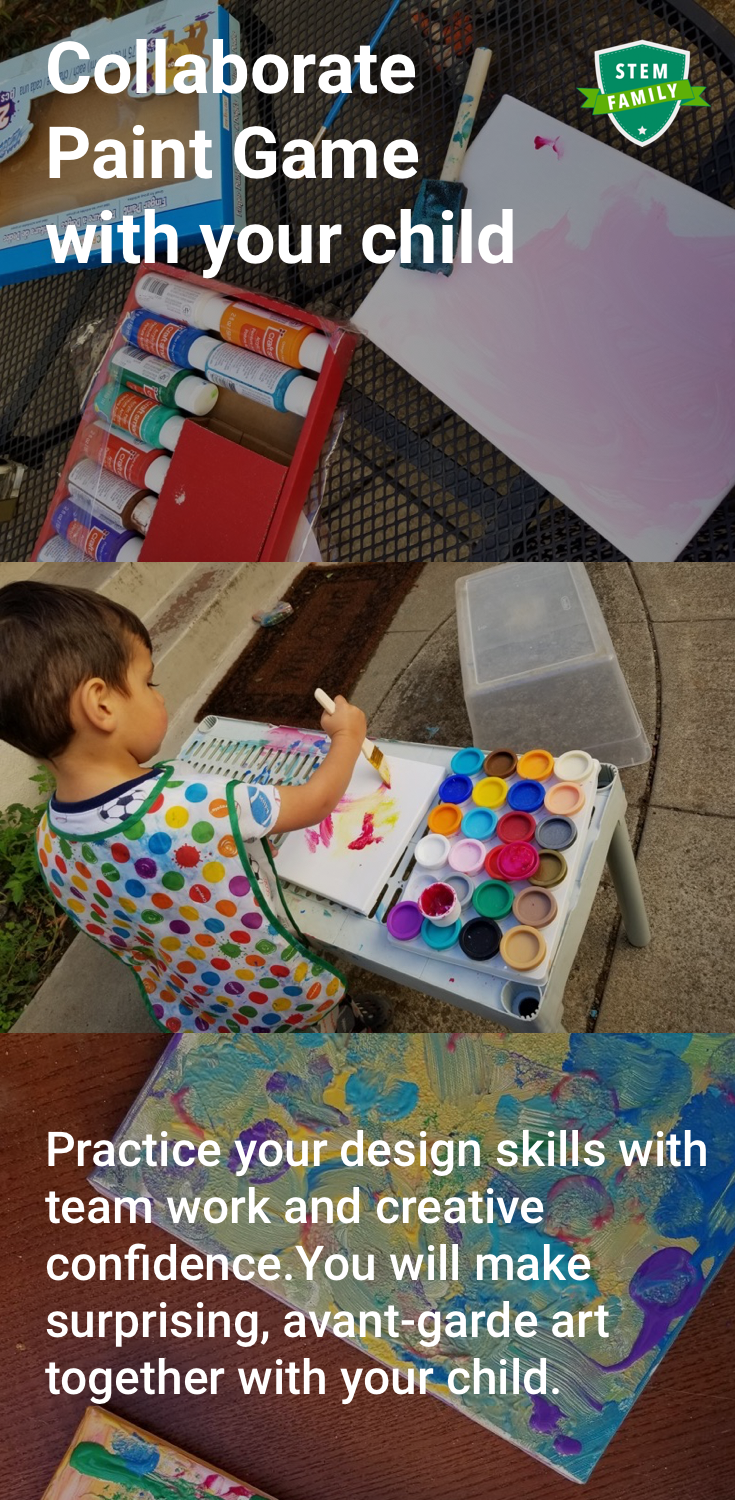 We have been doing Saturday morning painting sessions once a month — and using them to fill up a whole gallery full of weird, beautiful art.
You can go visit STEM Family to see what we do exactly, and how to get the most learning value from it — to build your kids into little design thinkers and collaborators!