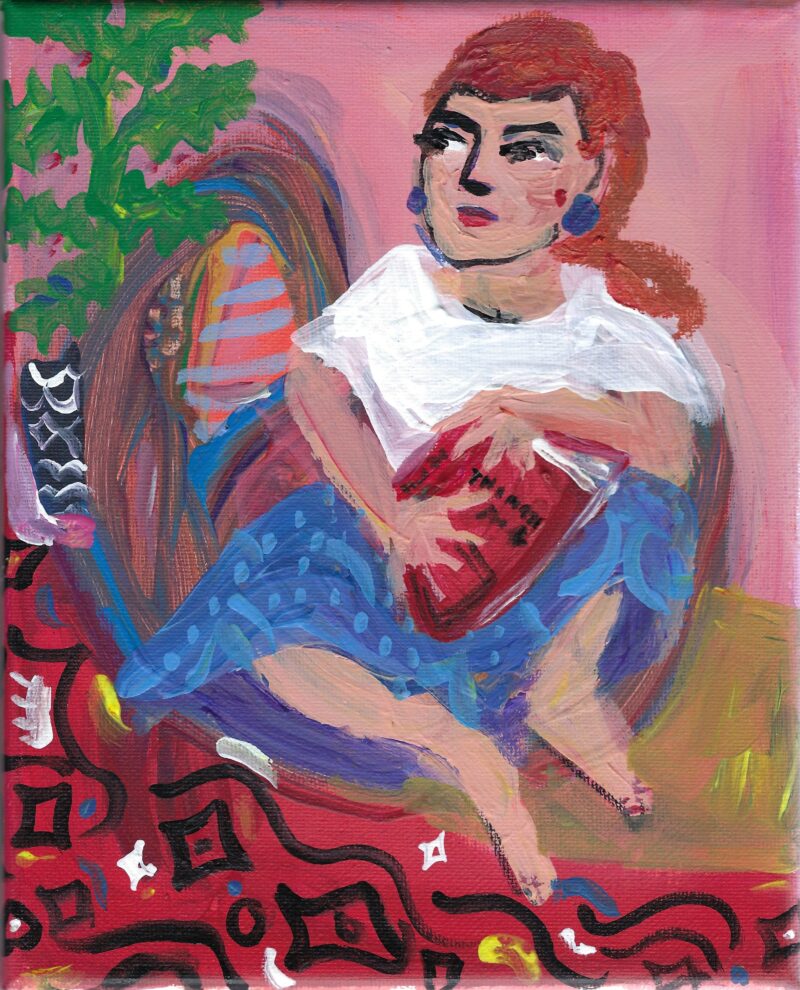 This was another rescued kids painting. There was an orange painting with a colorful pretzel on it. It had been on our wall for three years. That was enough.
So I decided to do a portrait instead. My 5 year old thinks it looks half like me and half like my daughter. It's a break from reading a book during an evening with family.
Another alla prima painting on acrylics, with lots of inspiration from Matisse. I'm going to be teaching school art sessions on famous artists, and doing art projects based on their work. I'll be starting with Matisse. Lots of beautiful color, portraits, and patterns. My favorite!