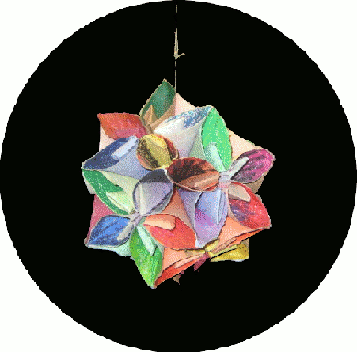 Eleven years ago, in Chicago, I discovered modular origami.  I made fourteen pointed stars, swan wreaths, loopy concoctions, and this — my favorite –The Flower Ball, or Kusudama: Ball Origami
, from Japanese).  Here was my first one, crafted in room 634, third floor of Coulter House, Burton Judson Courts.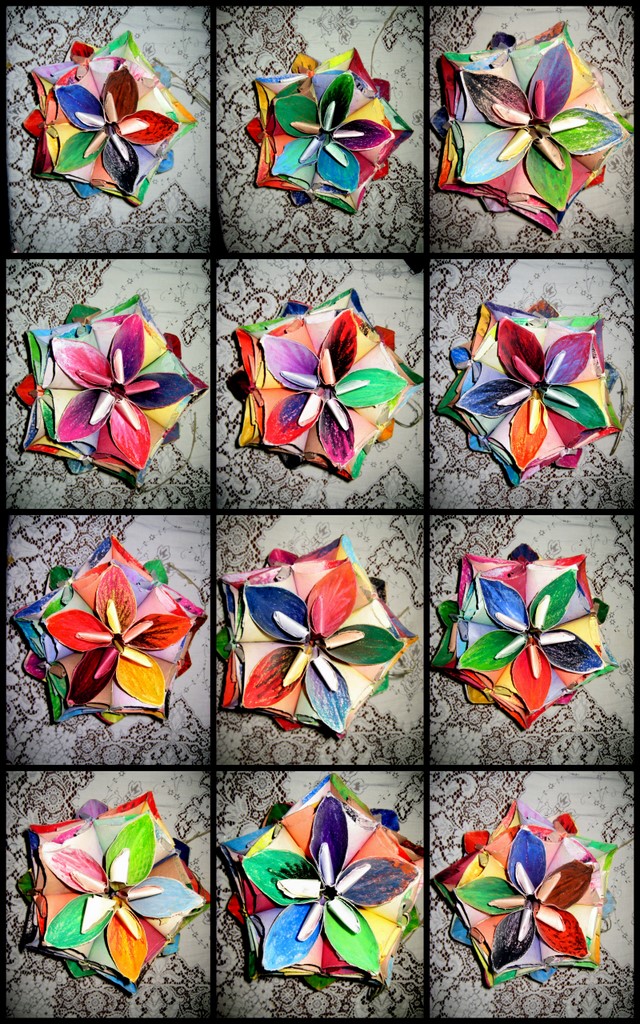 The paper itself has faded, but the insides, that I had colored with oil pastels, have lasted.  After doing this colored-in one, I made others out of stiffened fabrics, wrapping paper, and card stock.   They were all generally Head-Sized, though maybe I'll start to make some mini-ones out of the past year's crop of Christmas Cards + Law School Brochures.
If you want to make your own, there's a wonderful 2 part Tutorial over at Folding Trees.