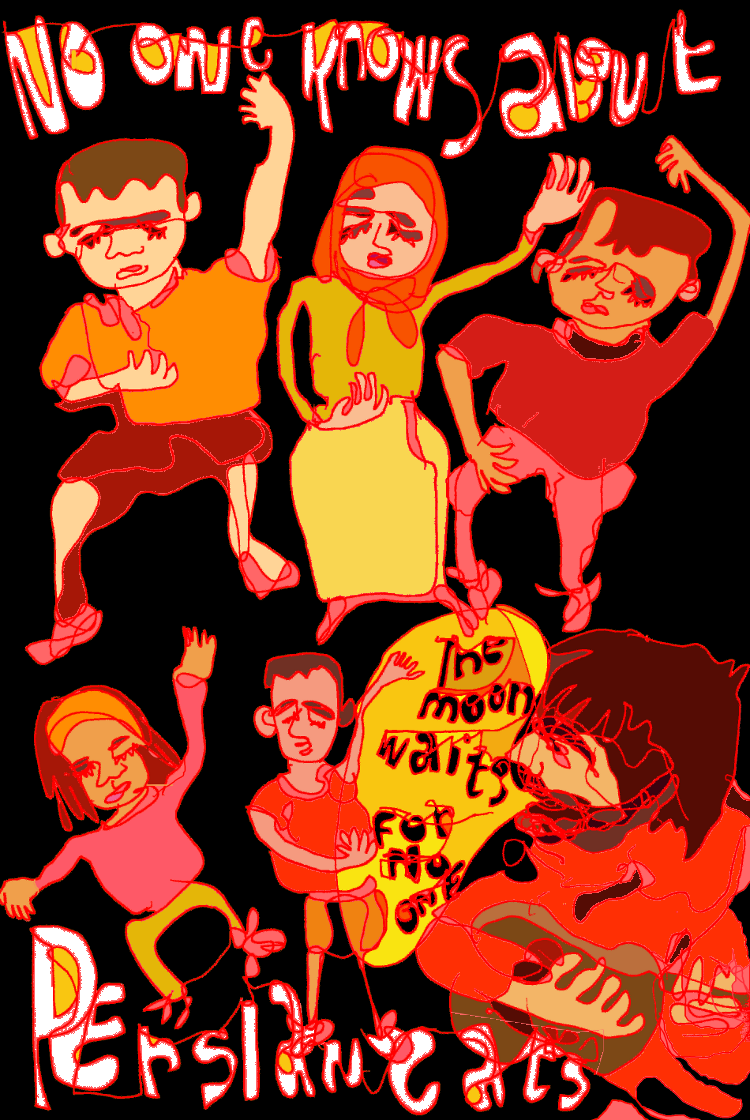 This is my favorite scene from so many *excellent* scenes offered by the new Iranian film No One Knows About Persian Cats.  Made in 17 days around Tehran, it has more music and city sights packed into its plot than any film I've seen.  Indie travelogue musical?
This one, this scene, isn't one of the fastcut music video sequences.  It's in a school classroom, where one of the musicians is teaching the sense of music to 7 year olds.  He plays the song, but they have to close their eyes and dream that they are the ones playing. It's not in the trailer.
Some of my favorite tracks in the film were from The Yellow Dogs on the rooftop studio,

a bit more traditionally, Hamed Behdad Darkub (dancing!), and

my favorite voice of them all, from Rana Farhan, with her song Drunk With Love.
And then there are the central musicians, from the band Take It Easy Hospital (who are acting as central musicians in the film).  In reality they're now caught between Iran and the outside, as al Jazeera reported last year.  They're in London still.