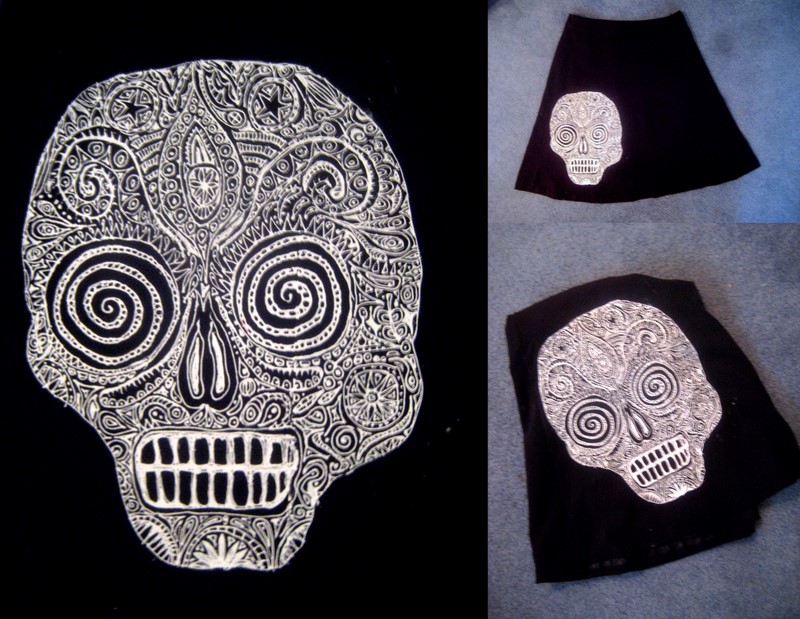 California has invaded my brain!  After two weeks of seeing Day of the Dead skulls around (well, none yet in Silicon Valley, really just in the best corners of San Francisco), and of receiving my new favorite wallet ever in the mail, this is what I produced last night.  Fueled on Turkish-feast-food, I almost finished my new favorite audiobook The Help while skullifying this new demure black skirt.
It's the first of three black swing skirts, knee-level or below, that I found while Goodwill Hunting last weekend.  I was going to do a skyline or street scene, but skull drawing was more addictive than buildings, at least for now.  I've been thinking whether to add any more to it — dots or lines circling the skull, some other skulls, a table scene.  But I think I like the pop out of the skull, kind of like Poodle Skirts of old America, but with a little more teeth and crazier eyes.
For sale on Etsy now!