In the luxury of New Year's vacation, I've been repairing some of my favorite clothes. One project that has been stewing for a while is adding elbow patches to my favorite red hoodie.
After a fantastic trip to Helsinki in November, and inspiration from all the great prints in Finland, I decided to do a fruit print for my elbow patches.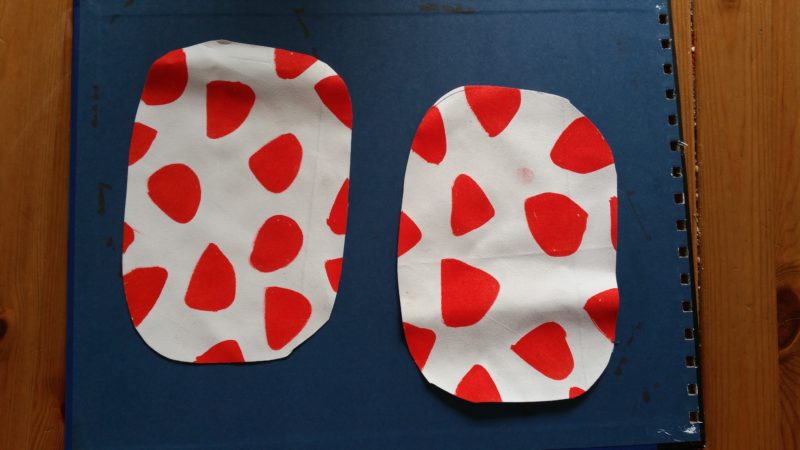 I broke out the fabric markers, the two-sided fusible interface adhesive, and some scrap fabric to do a lunchtime effort. First, drawing the strawberry shapes on the white scrap, then dotting them up with black Sharpie seeds.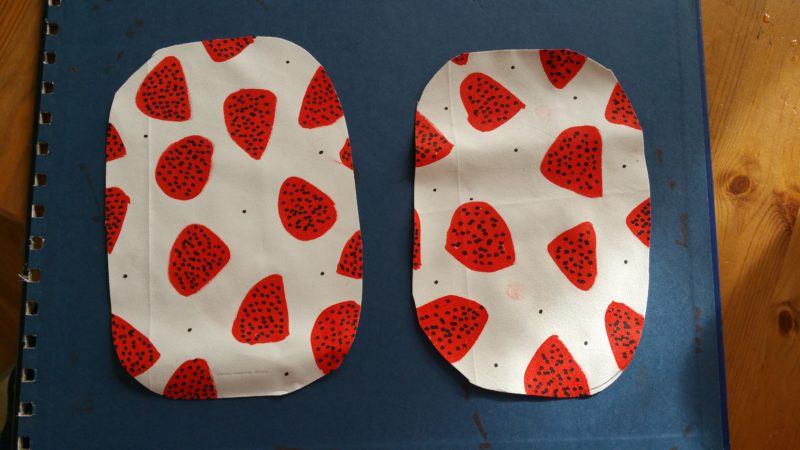 Then came the green leaves and some dots thrown in for fun.
I attached the adhesive patch to the scrap fabric with an iron, and then iron-adhered each to the holey elbows of the hoodie. All told, it took 40 minutes. And now I have lovely strawberry sleeves!