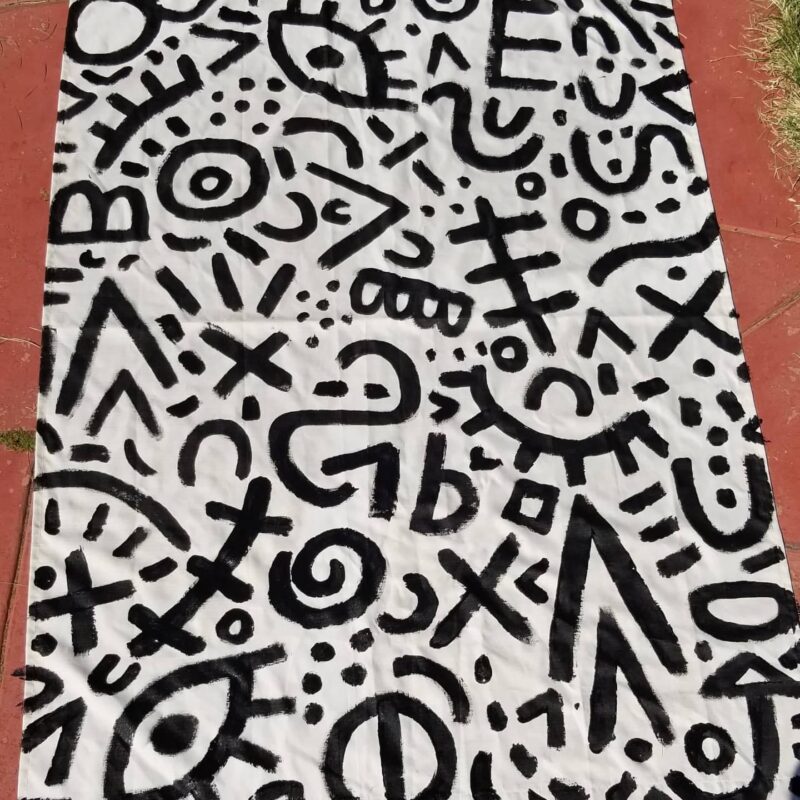 With our new house, I inherited a closet full of beige curtains. It was a lot. And not what I wanted for my turquoise-themed house.
So I decided to try out some fabric painting techniques that I learned from pattern books I found in Melbourne during our Australia visit.
I got a Speedball ink in black, and mixed it with some fabric medium, and some black acrylic paint just to get it to the right smooth, easy-to-paint texture. I got the thickest horsehair brush that would not leave any hairs behind.
Then I washed and dried all the curtains to get any closet smell out. Because I don't want to wash them soon after painting.
I laid them out when they were dry. I used the front sidewalk path on a sunny day.
Then I started painting shapes. The kids asked me to put a secret treasure map and signals that they would have to figure out. Some neighbor kids also asked me to put some things that look like hieroglyphs.
I did two panels. One of them I had to move in the middle of drying because of wind that picked up and started blowing dust onto the wet paint. That one has smears on its shapes, but no big deal.
Now the curtains hang in the boys room, and they try to figure out what the symbols mean while they are falling asleep.