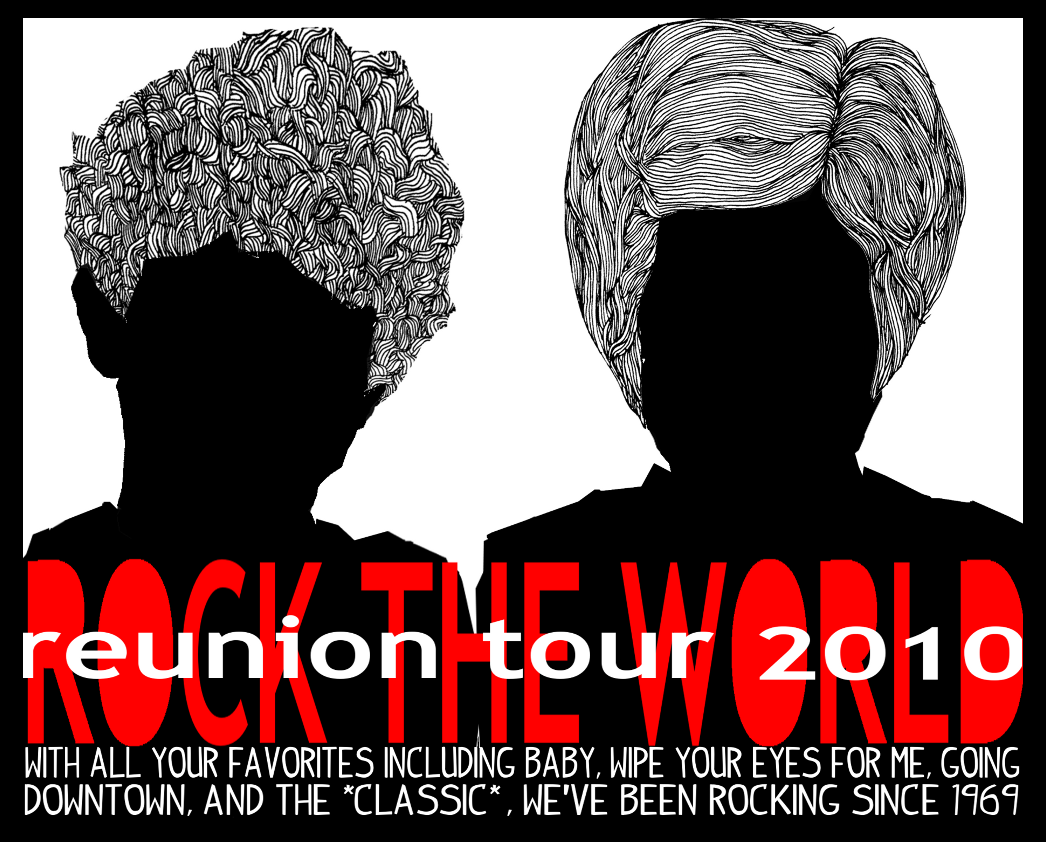 In honor of my father's big birthday today, here it is — the legendary band with their legendary hair, the poster for their impending (?) tour.  Yes, the band was short lived, as long as my younger brother and father could manage to get the rest of the family to listen to their guitar-drum duo after Sunday dinners in the living room.  Briefly there was a tambourinist involved as well, but that ended in bitterness and tragedy not to be mentioned here.
On a cassette tape somewhere in Pittsburgh, is the only recording of their early 90s hits — Patrick (b. 1987) had his "We've Been Rocking Since 1969" and Martin (b. 1948) with the Dylanesque "Going Downtown" that featured only two words in all its lyrics.  And if you need more, don't worry, they have a third song too, for all of Patrick's female appreciators, "Baby, Wipe Your Eyes for Me."
You asked for it, here they are, Rock The World!